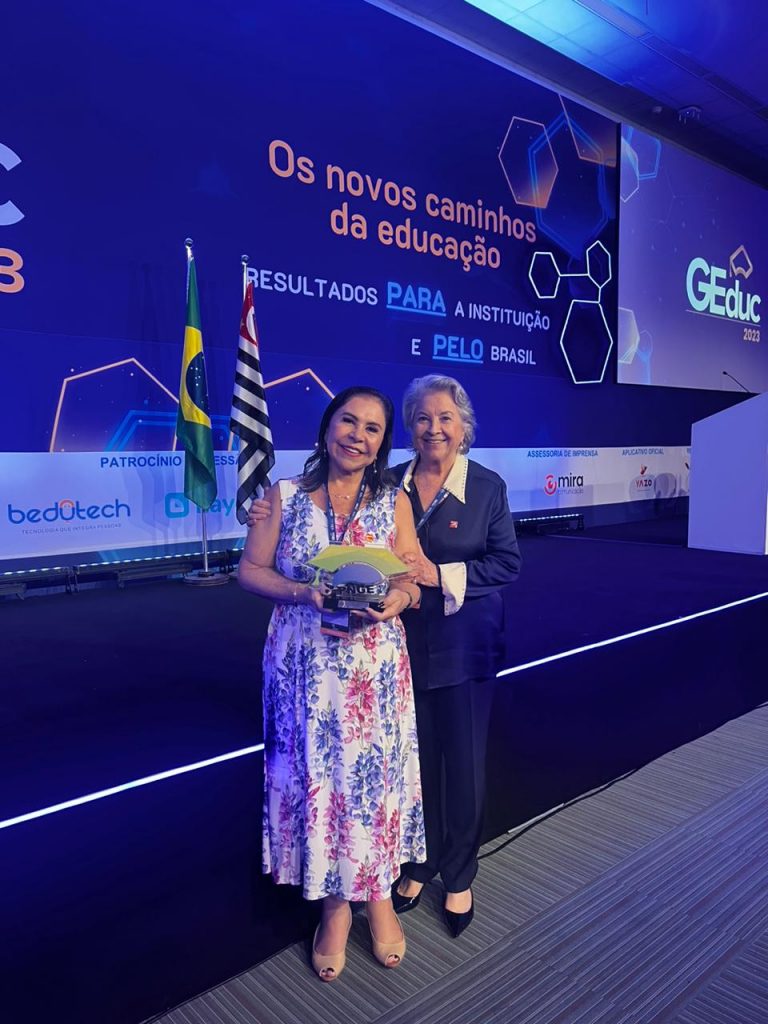 IESB Brazil Honored for Outstanding Achievements in Social Responsibility and Education
On March 29, 2023, IAUP member institution IESB in Brazil was awarded first place at the National Educational Management Award 2023 in the Social Responsibility category, for its project I.Prótese IESB. The initiative seeks to produce and donate 3D prostheses to children and adults with total or partial absence of upper limbs. It was developed and executed through a multidisciplinary approach, by students and faculty from different courses, under the coordination of Professor Larissa Cayres.
The I.Prótese IESB project is part of the social responsibility initiatives of the IESB in Action Program and the UNESCO Chair on Emerging Social Challenges, and was developed thanks to research carried out in 2019 that sought ways of contributing to the inclusion of people with disabilities in society. In 2022, the project benefited four children and one adult, with one child receiving prosthetic devices for both hands.
In addition to its outstanding contributions to social responsibility, IESB also recently obtained recognition through its President, Professor Eda Machado, who was awarded the prestigious Tarsila do Amaral 2022 prize in the Education category during the 3rd Freedom of Entrepreneurship Meeting in São Paulo, for her significant contributions to this field. The event, promoted by the Council of Women Entrepreneurs and Culture (CMEC), recognizes female personalities and leaders who stand out in the business world.