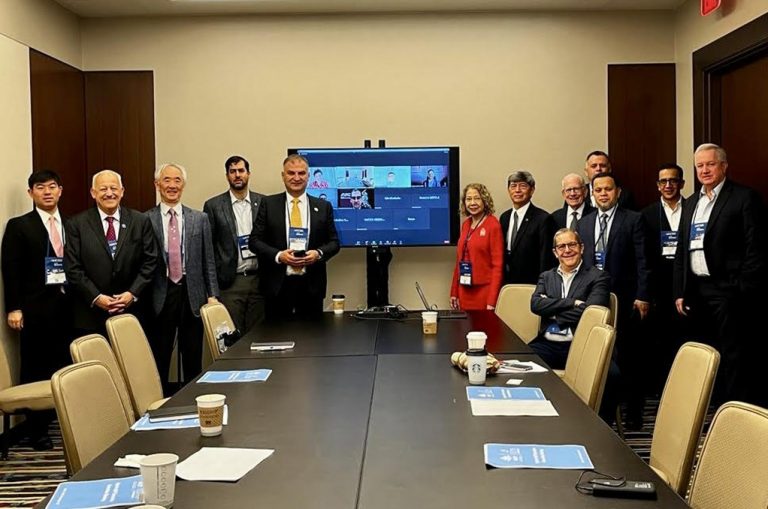 IAUP Executive Committee Holds 5th Meeting of 2021-2024
On April 14, 2023, the IAUP held its fifth Executive Committee Meeting for 2021-2024. With representatives from over 20 countries, the meeting was a hybrid event with both in-person attendance in Washington, DC and virtual participation from colleagues around the world.
During the session, universities and organizations from the Americas, Europe, Asia, and Africa reported on their activities during Q3 and Q4 of 2022 and Q1 of 2023, as well as discussed the agenda for the remainder of 2023, setting a foundation for future collaborations within the international higher education community.