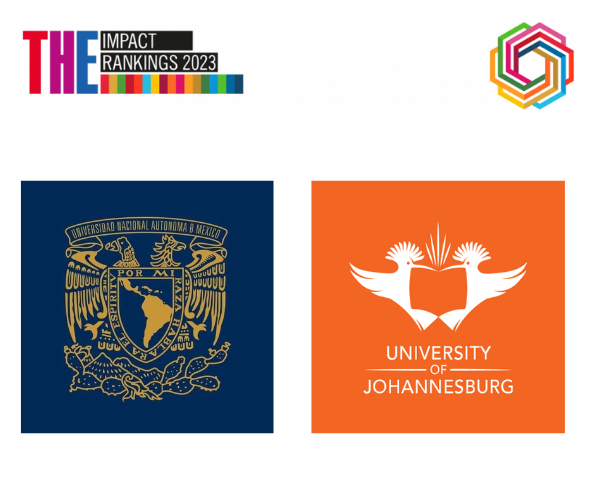 IAUP Member Institutions Achieve Remarkable Recognition in the 2023 THE Impact Rankings
Two IAUP member institutions have achieved remarkable recognition in the 2023 Times Higher Education Impact Rankings, the only global performance tables that assess universities against the United Nations' Sustainable Development Goals (SDGs): Universidad Autónoma Nacional de México (UNAM) and the University of Johannesburg (UJ).
University of Johannesburg (UJ) was ranked as #1 around the world in the SDG "No Poverty" with an overall score of 92, while UNAM was featured among the top 100 universities,  Latin America's highest ranked institution.
Dr. Letlhokwa Mpedi, the Vice Chancellor and Principal of UJ, as well as IAUP Vice President for Africa, has played a pivotal role in shaping the university's success. Through his leadership, UJ has been recognized for its contributions towards sustainable development and social progress.
Similarly,  Dr. Enrique Graue, Rector of UNAM and IAUP Vice President for Mexico, Central America and the Caribbean, has led his institution to the forefront of academic excellence in Latin America. With a rich history and commitment to educational advancement, UNAM has demonstrated its dedication to making a positive impact in various areas.
The Times Higher Education Impact Rankings evaluate universities based on their achievements in addressing global challenges, particularly relating to sustainable development goals; in its fifth edition, and the overall ranking included 1,591 universities from 112 countries/regions.
The accomplishments of both UNAM and UJ reflect their commitment to these vital aspects of higher education.