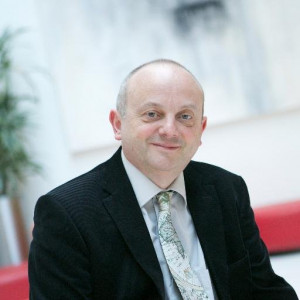 Transformative Leadership in Higher Education: Dr. Edward Peck at THE
IAUP member Dr. Edward Peck, Vice-Chancellor of  Nottingham Trent University (NTU), was recently featured in an article by Times Higher Education as part of their "Talking leadership" series, which highlights leaders from top universities, exploring how they address strategic challenges and drive change. In the article, Peck discusses NTU's unique approach to the PhD process, the institution's social mission, and the importance of data-driven student support. His insights shed light on the innovative strategies employed by NTU and provide valuable perspectives on leadership in higher education.
Among other topics, Dr. Peck discussed the institution's unique approach to the PhD process, which involves the community defining the research problem and recruiting students from within those communities. Peck emphasizes that young universities like NTU have the opportunity to create their own missions and focus on social transformation. With a diverse student body and academic staff from various backgrounds, he stated NTU brings in best practices from other organizations and prioritizes supporting students from disadvantaged backgrounds to ensure they complete their degrees.
Dr. Peck also highlighted the importance of utilizing data analytics to support students effectively: by monitoring engagement and well-being data, universities can identify early signs of students at risk of dropping out and provide appropriate interventions. He shared younger universities face unique pressures to continually improve their institutions and gain recognition, unlike elite institutions; therefore, it is important for those institutions to excel in teaching, pedagogy, and student support in order to to maintain a strong reputation.
View the full article here.