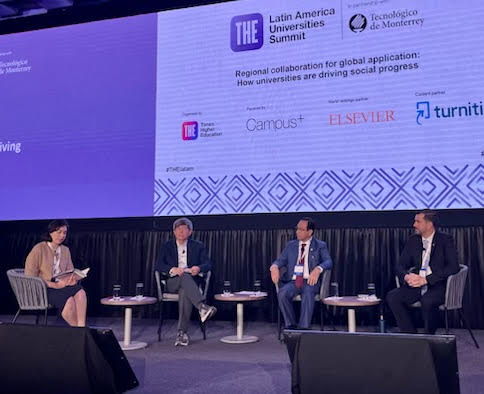 IAUP President Discusses Regional Development at THE LATAM Summit
The THE Latin America Universities Summit, organized by Times Higher Education and hosted by Tecnológico de Monterrey in celebration of their 80th Anniversary, witnessed the active presence of the International Association of University Presidents (IAUP). The event was held July 3-4, 2023, in Monterrey, Mexico, under the theme "Regional collaboration for global application: How universities are driving social progress".
IAUP President Dr. Fernando León García took part in the panel discussion titled "Driving Diversity and Multidisciplinary Approach in Regional Development", where leaders from various renowned institutions, including Universidad Cayetano Heredia (Peru) and University of São Paulo (Brazil), shared insights and perspectives on regional development.