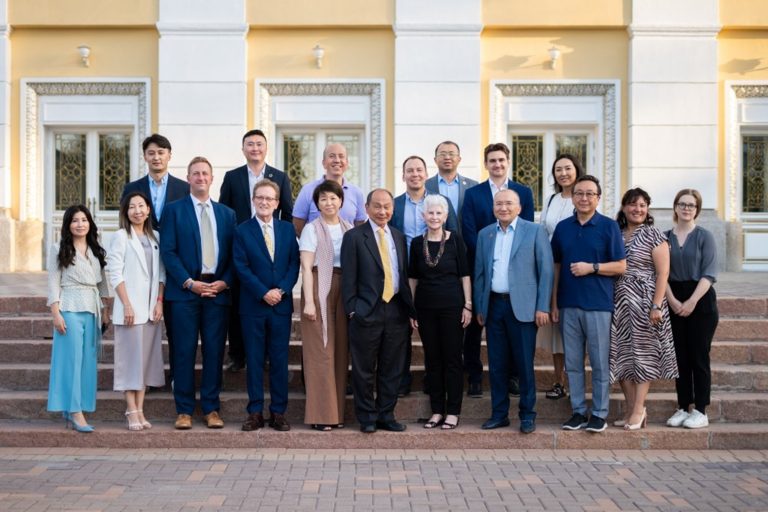 Francis Fukuyama arrives in Kazakhstan: Leadership Academy for Development in Central Asia
The "Leadership Academy for Development in Central Asia" program began in Almaty University on August 21, 2023. This five-day program for a selected group of mid- and senior-level government officials, as well as local business and civil society leaders,  began with the lecture "Foundations for Solving Public Policy Problems" by Francis Fukuyama.
Francis Fukuyama is a professor emeritus of political science, world thinker, author of fundamental research works such as "The End of History and the Last Man", "Trust", "Identity". Back in 2021, Fukuyama and the President of the Republic of Kazakhstan, K.K. Tokayev, discussed the prospects for the evolution of the geopolitical order in the post-Covid period. Two years later, the professor visited Kazakhstan for the first time.
The Leadership Academy for Development (LAD) trains government officials and business leaders from developing countries to help the private sector become a constructive force for economic growth and development. It teaches how to be effective reform leaders, promoting sound public policy in complex and controversial environments. The course was co-organized by the Center for International Private Enterprise (CIPE) and AlmaU, and co-sponsored by Stanford University's Center on Democracy, Development and the Rule of Law (CDDRL) and Central Asia Policy Studies (CAPS Unlock).
Leadership Development Academy teaching team member Mary Hilderbrand said they are not here to offer solutions to problems, but to help participants be more effective in addressing policy issues: "We hope that participants will gain an understanding of the issues that they can use in their own context, and then the networks built from that will go on to create something more than just this workshop. We have conducted similar programs all over the world: in Latin America, in African countries, in the Balkans, in Eastern Europe, and in Southeast Asia".