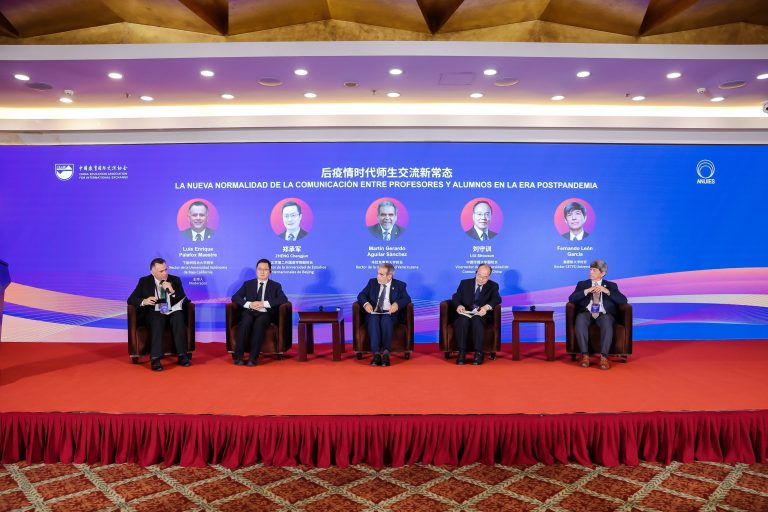 IAUP President Joins China-Mexico University Forum Exploring Higher Education Collaboration Strategies
IAUP and CETYS University President Dr. Fernando León García attended the Fourth China-Mexico University Presidents' Forum in Beijing, held on September 18-21, 2023. The event was graced by the presence of Liu Limin, the President of the China Education Association for International Exchange (CEAIE), Luciano Concheiro, the Undersecretary of Higher Education, Luis Armando González Placencia, the Secretary-General of the National Association of Universities and Higher Education Institutions (ANUIES), Jesús Seade, the Mexican Ambassador to China, and approximately 100 presidents and representatives from higher education institutions of both countries.
During the forum, themes related to higher education in both countries, internationalization strategies, academic and scientific cooperation, and the digitization of higher education were discussed, together with the signing of bilateral agreements between universities to promote student and faculty exchange.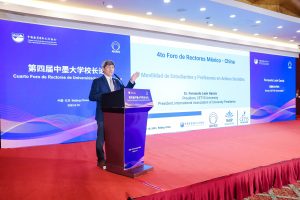 In his participation, Dr. León García addressed the topic of "Student and Faculty Mobility in Both Directions", and shared the IAUP Survey "Leadership Perspectives on COVID-19", highlighting Internationalization and the journey from University to Global Multiversity. The IAUP President also took part in a Panel titled "Faculty-Student Communication in the Post-Pandemic Era".
The Chinese Ambassador to Mexico, Mr. Zhang Run, emphasized the importance of the Forum as a high-level mechanism that encouraged universities from both countries to intensify their activities in research, technology, and student exchange. He underscored that education played a fundamental role in Mexico-China cooperation and mentioned that up to that point, a thousand Mexican students had participated in exchange and academic collaboration programs in China.