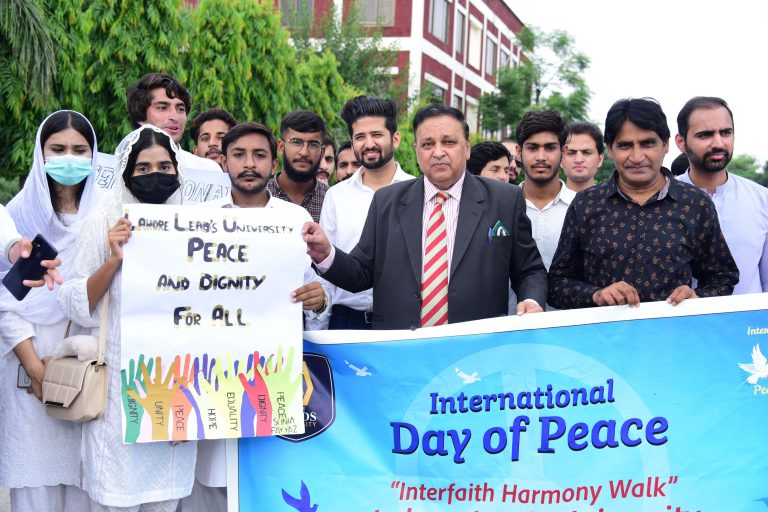 A Rally for Peace and Understanding at Lahore Leads University
On September 21, 2023, the International Day of Peace, more than 100 representatives of diverse communities from across Lahore and beyond came together for a "Walk for Peace and Harmony" the Lahore Leads University. The community united in a display of solidarity, recognizing shared commonalities despite differences. Participants of the rally held placards inscribed with peace slogans, emphasizing the significance of fostering interfaith harmony and tolerance for peaceful coexistence.
In closing, Dr. Nadeem Bhatti, Vice Chancellor of Lahore Leads University, expressed gratitude to participants who engaged in conversation and mutual learning, while urging collective efforts for peace, starting within classrooms.