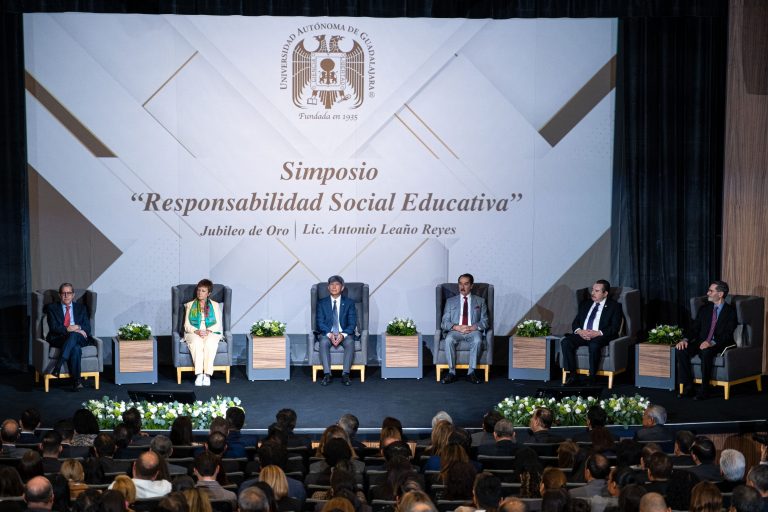 Global Experts Discuss Social Responsibility in Higher Education and Honor Distinguished Career
Higher education experts from around the world convened at a symposium organized on October 19, 2023, by the Universidad Autónoma de Guadalajara (UAG) in Mexico. Titled "Social Responsibility in Education," the event was held during the celebration of UAG President and IAUP Executive Committee member Lic. Antonio Leaño Reyes' career, who has dedicated more than five decades to the field of higher education.
Discussions centered on how universities play a significant role  in ensuring that their communities actively contribute to the common welfare, highlighting the importance of higher education institutions in promoting equitable access to education and fostering holistic student development in accordance with transcendent values and principles.
Prominent figures at the symposium also included Dr. Fernando León García, IAUP and CETYS University President, Dr. Antonio Flores, President of the Hispanic Association of Colleges and Universities, Dr. Ma. Vicenta Mestre, President of the University of Valencia and IAUP Executive Committee member, Dr. Bernardo González-Aréchiga, FIMPES Secretary-General, and Dr. Arturo Cherbowski, Executive Director of Universia México.
Lic. Antonio Leaño Reyes emphasized the primary social responsibility of these institutions, which is to produce individuals committed to justice, innovation, and a sustainable future, capable of addressing contemporary societal challenges, while Dr. Fernando León García addressed the need for institutions to ensure access and equality of opportunities to cultivate the leaders our world demands.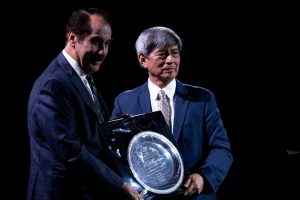 During the commemoration of Leaño Reyes' Golden Jubilee, which celebrated his lifelong commitment to the promotion and preservation of UAG, Mexico's first private university founded in 1935, he was also recognized by Dr. León García for his contributions to the Internationalization of Higher Education through his participation in the IAUP.